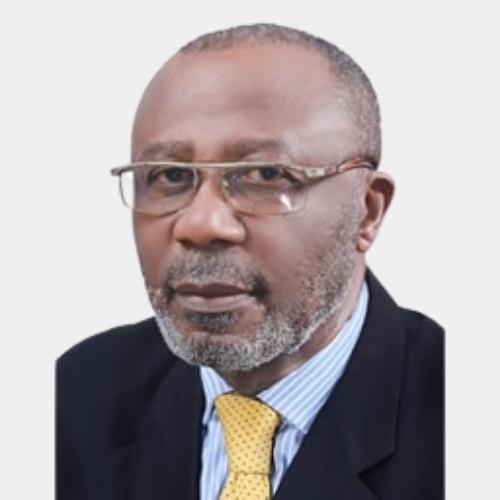 Certified Digital Forensic Attorney
LLM, M.I.T (info-tech)
CBSP (Certified Biometric & Surveillance Professional)
CDEA (Certified Digital Evidence Analyst)
CCI (Certified Cybercrime Investigator)
CFP (Certified Forensic Professional)
CFP (Certified Cyber Forensic Professional)
CCI (Certified Cyber Crime Investigator)
DEA (Certified Digital Evidence Analyst)
Technology-Aided Crime: Investigation, Prosecution or Defence
Information Technology Law Advisory
Biometrics, Surveillance & Telecoms
eDiscovery Advisory
Election Forensics
Audio and Video Analytics Forensics
Questioned Document Analyst
Digital Forensics Investigation & Advisory
Technology Process Improvement
Information Technology Risk Management
Management of Information
Technology Projects
Technology IP Rights Investigation
Technology Research Projects Management
Team Building & Leadership
People, Change & Process Management
Training & Workshop Facilitation
Academic Teaching & Mentorship
Open Source Intelligence Research & Advisory
Business Development & Programme Management
Educational Qualifications
University of Lagos,  Nigeria.
Bachelor of Laws Degree
1982.
Call to Nigerian Bar
1983
University of Lagos,  Nigeria.
Master's Degree in Law (LL.M)
1997.
University of Lagos,  Nigeria.
Master's Degree in Information Technology (forensic technology)
2008.
Obafemi Awolowo University, Ile-Ife, NACETEM, Nigeria.
certificate course on Cyber Crime & National Security
2006.
Data & Scientific Systems Inc, Canada.
Certificate in Data Intrusion Detection & Prevention technique
2006.
MIS Training Institute, London.
Certificate in Digital Evidence
2008.
University of Cape Town, South Africa.
Certificate in Internet & the Law
2010.
Asian School of Cyber Law, India.
Certificate in Information Technology Law
2013.
Certified Biometric & Surveillance Professional, CBSP.
Certified by an Indian Academy (INCEPT) as a Biometric and Surveillance Professional. Approved by Indian Institute of Technology, Bombay, KIIT University, Bhubaneshwar, India (formerly Kalinga Institute of Industrial Technology), The National Skill Development Corporation (NSDC) a Public Private Partnership (PPP) set up to facilitate the skill development in India and Larsen & Toubro Limited ( L&T ) Indian multinational conglomerate.
Emeka Arinze, after a successful completion of training on specific areas of Digital Forensics conducted by Asian School of Cyber Law, Mumbai, India and after successfully completing the examination administered by Asian School of Cyber Law and Data Techno Solutions Pvt, India and having obtained an aggregate score of 73% was duly certified in April 2013 as follows;
Certified Cyber Forensic Professional (CFP)
Certified Cyber Crime Investigator(CCI)
Certified Digital Evidence Analyst (DEA)
Consequent upon these Certifications, Emeka Arinze was inducted as a member into the prestigious Asian Network of Professionals and Association of Digital forensic Investigators, India.
Election Petition Forensic Engagement (Nigeria)
CHIEF OGBORU VS EMMANUEL UDUAGHAN, PDP AND INEC IN EPT/DT/GOV/4/2011
On 20th May, 2011, Emeka Arinze Esq., was instructed by the Respondents (Dr Emmanuel Uduaghan (the current Governor of Delta State) and PDP) to evolve and put together a team of digital forensic experts for the biometric (fingerprint) forensic analyses of Ballot Papers selected from local government arrears and the polling units in Delta state (in which the respondents have challenged).
SECONDLY, to inspect and carry out data analyses of voters Register and statement of results from polling units (Form Ec8a) for the April 26th, 2011 Delta State Governorship election in the four disputed local government area by the Respondents as part of fact gathering process to ascertain whether there was electoral malpractice or not in the area of multiple fingerprinting on different ballot papers.
Consequent upon this instruction Emeka raised a formidable team of forensic experts and functions shared as follows:
Emeka Arinze Esq. – Biometric forensic evidence analyses and techno-legal compliance ensuring proper chain of custody for evidential purpose and admissibility lead
Professor Patrick Igbigbi – verification lead
Tony Mosunmade – Biometric forensic lead
Puis Bakare – Data analysis lead
Sunday Idajili – Data Collection – lead and
Karode Timothy Solagbade – Project manager
In consequence of team work, using appropriate tools and methodology, we scanned relevant ballot papers, acquired and extracted finger print images for biometric finger print evidence analysis ensuring proper chain of custody and techno-legal compliance for evidential purposes and admissibility.
The outcome of our expert report was admitted in evidence led by Chief Wale Olanipkekun SAN, amongst other eminent lawyers who appeared for the Respondents i.e. Mr Olanipkekun SAN, Chief Izion SAN, Chief Apkofure SAN, Mr Ken Mozie SAN and other distinguished learned Counsel. Needless to emphasize that the report weighed heavily in the mind of the court leading to the dismissal of the petition of the Petitioner.
Speaking Engagements & Topics
Emeka has had a wide variety of speaking engagements both locally and internationally for associations, conferences, law firms, and academic institutions.
He has received glowing reviews from a wide range of audiences, including the South Africa's 4th Annual Cyber Law Conference 2010, Ghana's first ICT Business out Sourcing Conference in 2009, National Association of women Judges Nigeria, Nigerian Institute of Advanced Legal Studies, The Digital Bridge Institute Abuja, Punuka Attorneys & Solicitors, etc.
In addition to electronic evidence, computer forensics, and legal technology, Emeka also speaks on wide range of related subjects, including computer security for law firms, choosing the right technology solutions for law practice, disaster recovery, law practice management, and many others.
South Africa
South Africa's 4th Annual Cyber Law Conference, 2010.
Topic: Technical Issues in the Admissibility of Digital Evidence in Course of trial
Nigeria
The Digital Bridge Institute Abuja
Workshop, organized by The Digital Bridge Institute Abuja in collaboration with the George Mason University USA on the Implementation of Computer Emergency Readiness Teams (CERTs) in Africa on cyber security and related global issues and focused specifically on the implementation strategies for CERTs in Africa, 2010.
Topic: Digital Forensics & Critical Incident Readiness
Nigeria Institute of Advanced Legal Studies (NIALS), Lagos
Emeka Arinze has been a regular trainer/speaker at the Nigeria Institute of Advanced Legal Studies (NIALS), Lagos in its organised training program on Digital Forensic Advocacy for Nigerian Judges & Lawyers, spanning three years (2009 – 2019). Amongst the papers presented are;
Topics:
Overview of Forensic Advocacy
Digital forensic Investigation
Private Investigators and Digital Examiner
Punuka Attorneys & Solicitors, Lagos, 2012
A training program for understanding of digital forensics & its relevance in court room trial & advocacy, for all lawyers in the firm led by Chief Anthony Idigbe SAN. The training was convened & taken by Emeka Arinze for Digital Evidence & Cyber Forensic Institute, Lagos
Topic: Evidence in the Digital Domain
National Association of Women Judges Nigeria, Annual Conference 2009
Topic: Legal Information Access & Internet Technology