Becoming a member of the African Bar Association comes with great opportunities from access to conferences, to creating unparalleled international networking and long-lasting friendships. Attending the AFBA conference is a great way of meeting your professional development requirement and improving in your chosen area of specialization.
Also, you have opportunities to discuss current topics and keep up-to-date with the latest developments – while earning your quota of GPD, CLE points.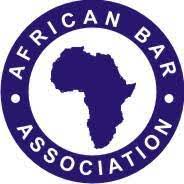 Members and intending members of the African Bar Association are to note as follows:
The African Bar Association activities year runs from 1st January – 31st December of every year. Payment for Membership dues runs accordingly irrespective of when the dues are paid.

Membership Subscription is $140 and yearly Renewal including Membership ID Card is $60. Kindly note that you will need to provide your full names, blood group, genotype, signature, AFBA membership number and passport photograph in order to obtain the AFBA ID card.

A member who fails to renew his or her membership for any year will have to reapply as a new member and pay the sum of $140 Membership fees instead of the yearly renewal fees of $60 for any other subsequent year in order to retain your Membership Number.

Any Member whose Membership Subscription is outstanding for 2 years or more will not be able to access the African Bar Association Platform and will have the Membership and Identity Card cancelled and will have to reapply for a new Membership Number.
Access to African Legal Fraternity and networking opportunities with over 2,000 Lawyers

Opportunity to obtain referrals from Clients within and outside Africa and from international Groups affiliated or in partnership with AFBA.

Reduced Conference fees for AFBA and Partners across the Globe and access to conference literatures

Access to African Legal systems and Literatures

Access to African Business entrepreneurs co-ordinated by the AFBA Business roundtable Committee

Limitless tourism opportunities

Recommendations to obtain international travel documents and Business

Improved Law practice through Continuing Legal Education and opportunities to Speak at Conferences, seminars and international meeting.

Opportunity to partake in the AFBA international pension plan, insurance Scheme.

Listing in the African Bar List of practicing Lawyers and Law firms in Africa, etc.
For new members joining for the first time, please click the appropriate category you belong and proceed.
Members from Nigeria and South Africa who decide to pay in Naira or Rand, the rate is
$1 – N760, and $1 – R17.98 respectively.
Those in South Africa should endeavour to use Flutter wave payment platform as provided. PayStack does not support Rand.
For existing members who want to renew their registration, click the link below